By Mark Morgan | Miscellaneous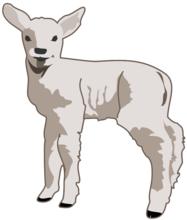 A parable
The return of Jesus will be like when a husband has worked all through the night and is very tired. After telling his wife that he will get up sometime for lunch, he is finally free to sleep.
And when he rises from sleep, his wife smiles happily and welcomes him gladly. He sees that his lunch is already cooked and sits bubbling on the stove. The table is laid ready, with utensils and a plate in each place. Beside his plate, a glass with a cool drink awaits him. The husband and wife sit down together and share a meal.
I tell you the truth, that man will treasure his wife forever.
In the same way, make sure that you have everything ready for Jesus before he returns.